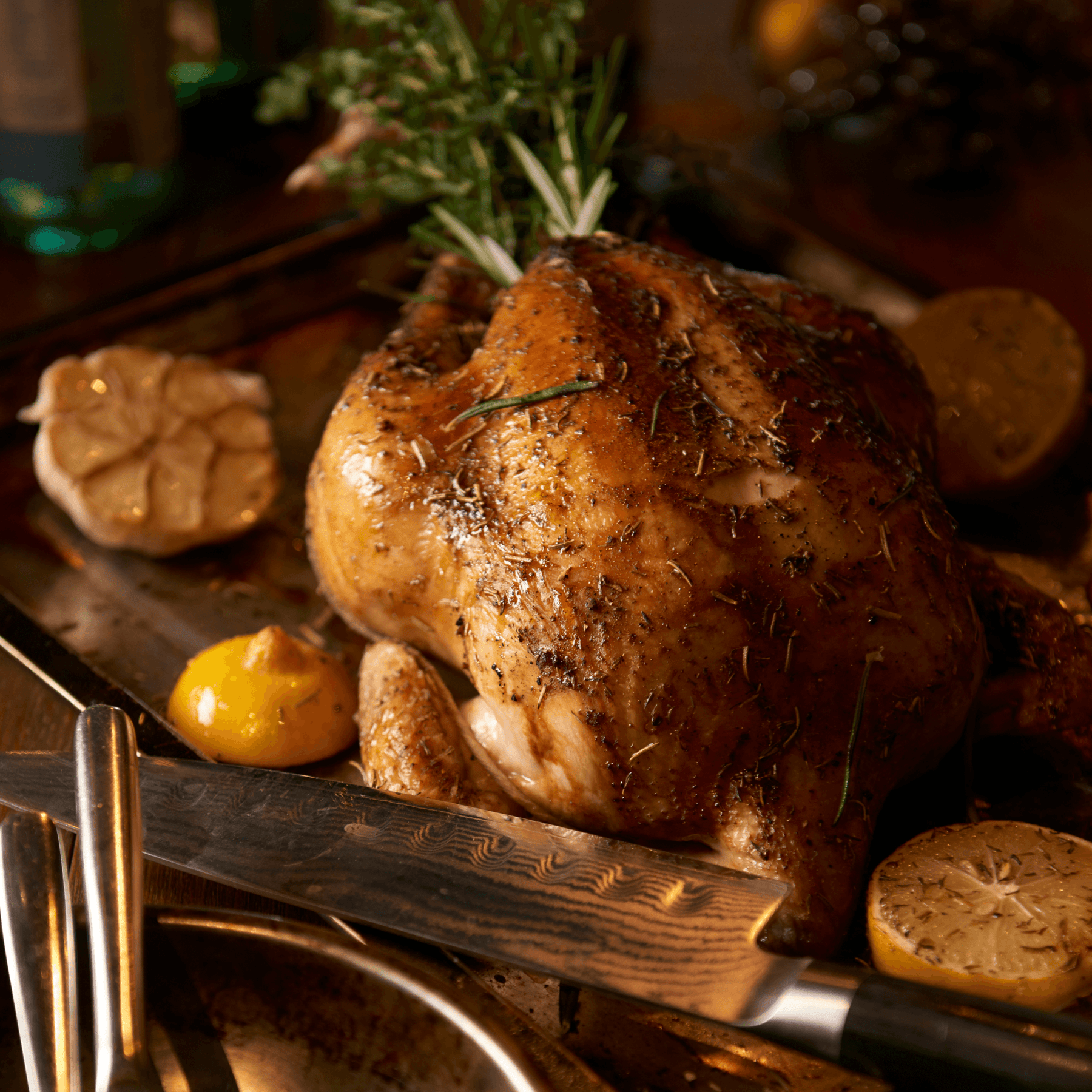 Wild-Herbed Duck
Looking to get a little Wild this Thanksgiving? Bring French flavors and gene-smart nutrition to the table this year with my Wild-Herbed Duck. Inspired by the traditional roast turkey, my twist on the American classic pays homage to the herbs of Provence and the complimentary flavors of seasonal fruit. 
Why It's Wild:
Every November, I am thankful for the bird that keeps on giving. Duck is a nutrient-dense, easily digestible protein source that is especially high, niacin, phosphorus, riboflavin, iron, zinc, vitamin B-6 and thiamine, as well as smaller amounts of vitamin B-12, folate and magnesium. 
B6 and B12 are important in the protection of the cell membrane, red blood cell production, and nervous system function. The herbs used in this recipe also yield antibacterial, antimicrobial, antiviral, and immune-supportive benefits - as well as a rich, aromatic flavor.   
Please note that duck meat is relatively high in fat, so if you are a low-fat Wildatarian, you may opt to replace duck with pheasant. 
You Will Need:
4 to 5 pound bone-in whole duck 
Freshly squeezed juice from one lemon
Sea salt
Coarsely ground black pepper
½ pear or apple, cut in quarters
1 carrot cut in half
One bunch fresh oregano
2 one bunch fresh rosemary
One bunch fresh sage
3 tablespoons olive oil
To Make:
-Preheat the oven to 425 degrees F. Remove any gizzards if provided.  Rinse duck and pat dry. 
-Place duck on a wire rack in a 10 x 14 inch roasting pan that has been lined with foil.  
-Using a pastry brush, brush on lemon juice. Season with salt and pepper all over the bird. Stuff breast cavity with pear or apple and carrot. 
-In a small bowl, combine oregano, rosemary sage and oil.  Mix well to create rub. 
-With a spoon, separate the skin of the duck from the breast meat. Apply rub in between skin and breast, then all over the outside of the bird. Bake for 20 minutes.  
-Reduce oven temperature to 350 degrees F; continue baking until meat thermometer registers 170 degrees F. 
-Take the duck out of the oven.  Let stand for 10 to 15 minutes before slicing. Serve with favorite healthful side dishes like my Apple, Pear and Cranberry Sauce.
To The Tru Of You,