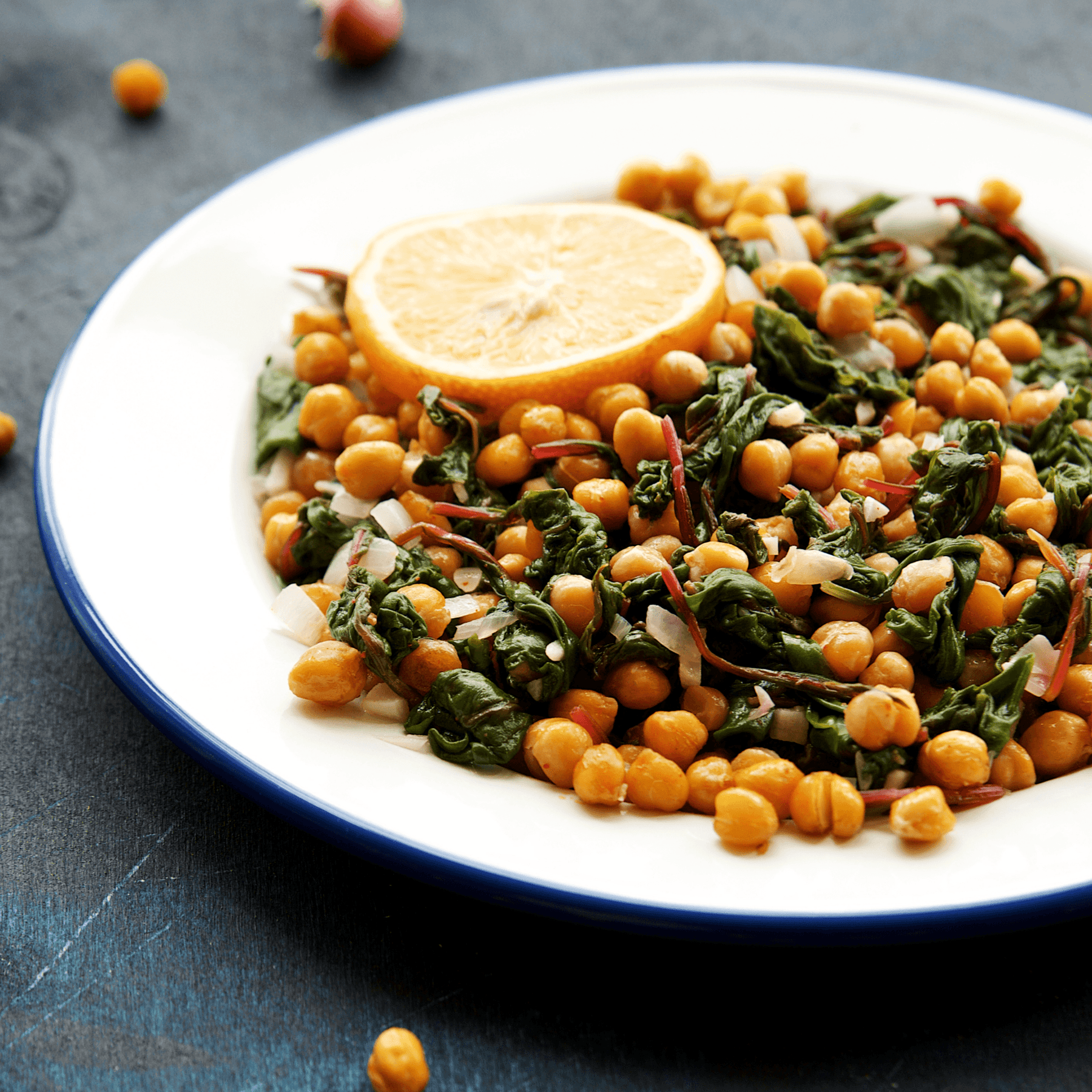 White Bean & Swiss Chard Stuffing
Does ordinary stuffing leave you feeling bloated and inflamed? Maybe it's time for a change... Capture the chewy texture and umami goodness of traditional Thanksgiving stuffing with my plant-based alternative, made from fiber-rich white beans and tangy Swiss chard. 
Why It's Wild:
This recipe will take less than fifteen minutes to prepare, and yet it tops the list for concentrations of Vitamins K, A, and C, and promoting strong bones and healthy skin. One cup of Swiss chard provides three times the amount of the daily recommendation for Vitamin K, which plays an important role in bone health.
The high levels of beta carotene in Swiss chard (which gives its stems their rich red color) have been shown to promote healthy, glowing skin. Meanwhile, asparagus is considered a female hormone tonic, and both asparagus and parsley are wonderful clearing agents with alkalizing properties that help to balance inflammation in the body. 
You Will Need:
4 tablespoons olive oil
1-2 bunches of Swiss chard cut in cross-wise strips, approximately 3 cups
2 cups chopped fresh asparagus
2 cloves garlic, minced*
¼ teaspoon fresh ginger
¼ cup wheat and preservative-free tamari sauce
1 cup fresh chopped parsley
2 tablespoons honey
One 15-ounce can chickpeas or cannellini beans
Fresh lemon for garnish
*If you are sulfur-sensitive, exclude garlic
To Make:

-Heat oil in a large skillet or wok over high heat.
-Stir-fry asparagus, garlic, and ginger in the oil for approximately 2-4 minutes. Add tamari sauce, and continue stir frying until broccoli is tender.
-Add Swiss chard, parsley and honey. Add one can of white beans, rinsed and drained. Sauté until Swiss chard and parsley wilt, approximately one minute.
-Remove from heat. Garnish with a sprinkle of salt, pepper and lemon. Serve hot. 
Serves 4-6
To The Tru Of You,