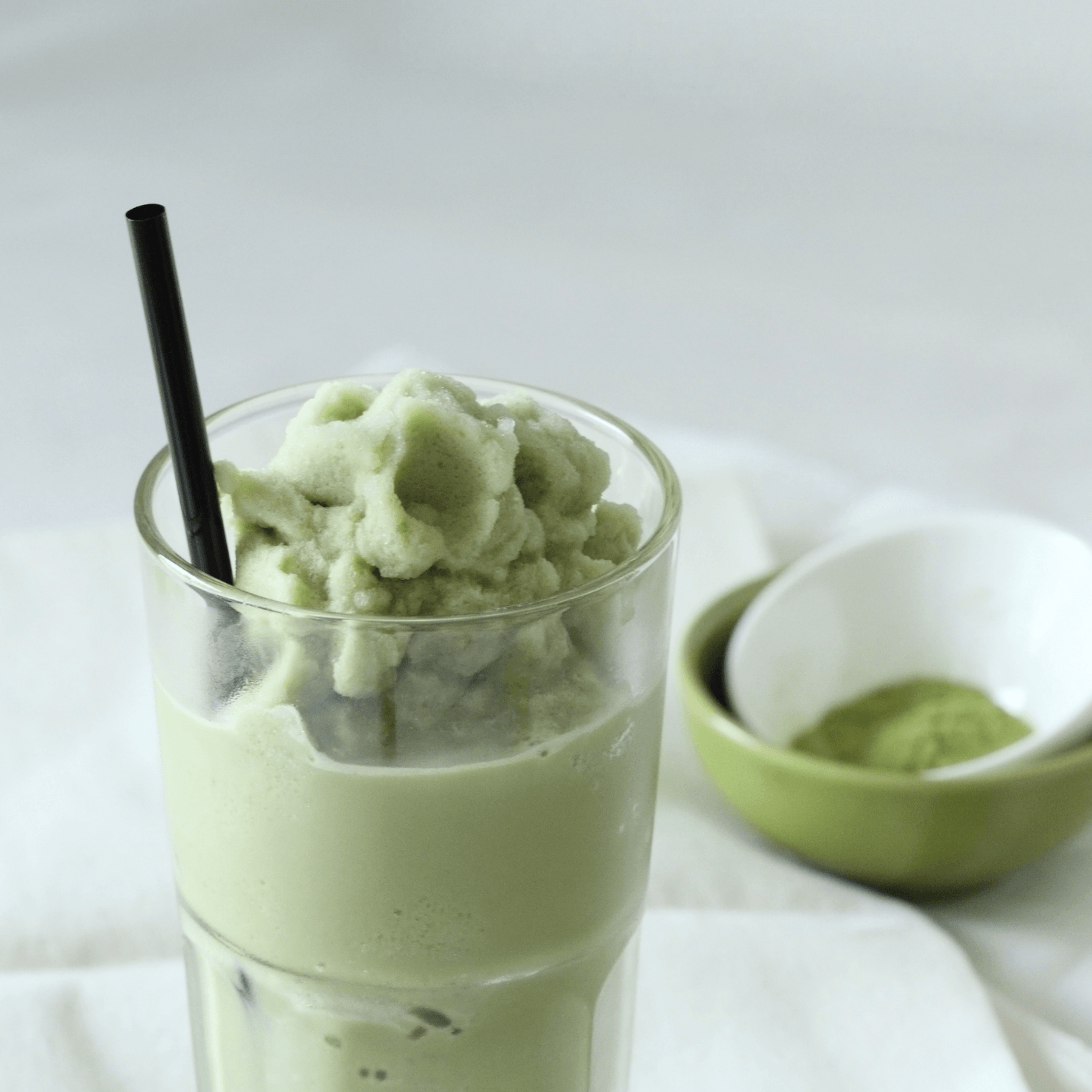 Pro-Metabolism Matcha Smoothie
A summertime smoothie that acts as a natural fat-burner? No, it's not too good to be true!
This creamy smoothie offers a kickstart for the metabolism, while providing antioxidants and a hearty dose of protein for blood sugar stabilization - a wild way to start your day. 
Why It's Wild:
This smoothie contains matcha, a green tea extract that is high in polyphenol antioxidants and ECGC. ECGC is a compound known for its anti-inflammatory properties, as well as its ability to help the body burn fats more efficiently by boosting the body's natural metabolic rate. 
Collagen peptides give this smoothie a backbone of easy-to-assimilate protein and fat, ensuring a slow-burn of readily available energy. 
The antimicrobial and antifungal properties in mint help to keep our gut flora on our good side while adding a flavor that's zesty and fresh!
Ingredients:
1 cup ice cubes
1 cup unsweetened coconut, cashew or A2 cow milk
1 banana, sliced
2 scoops Vital Proteins marine or bovine collagen peptides
2 tbsp unsweetened organic matcha powder
3-4 fresh organic mint leaves
1-2 tsp organic raw honey 
To Make: 
Combine all ingredients in a blender and pulse until smooth. Serve and enjoy, or preserve in a glass mason jar for energy on-the-go. 
To The Tru Of You,