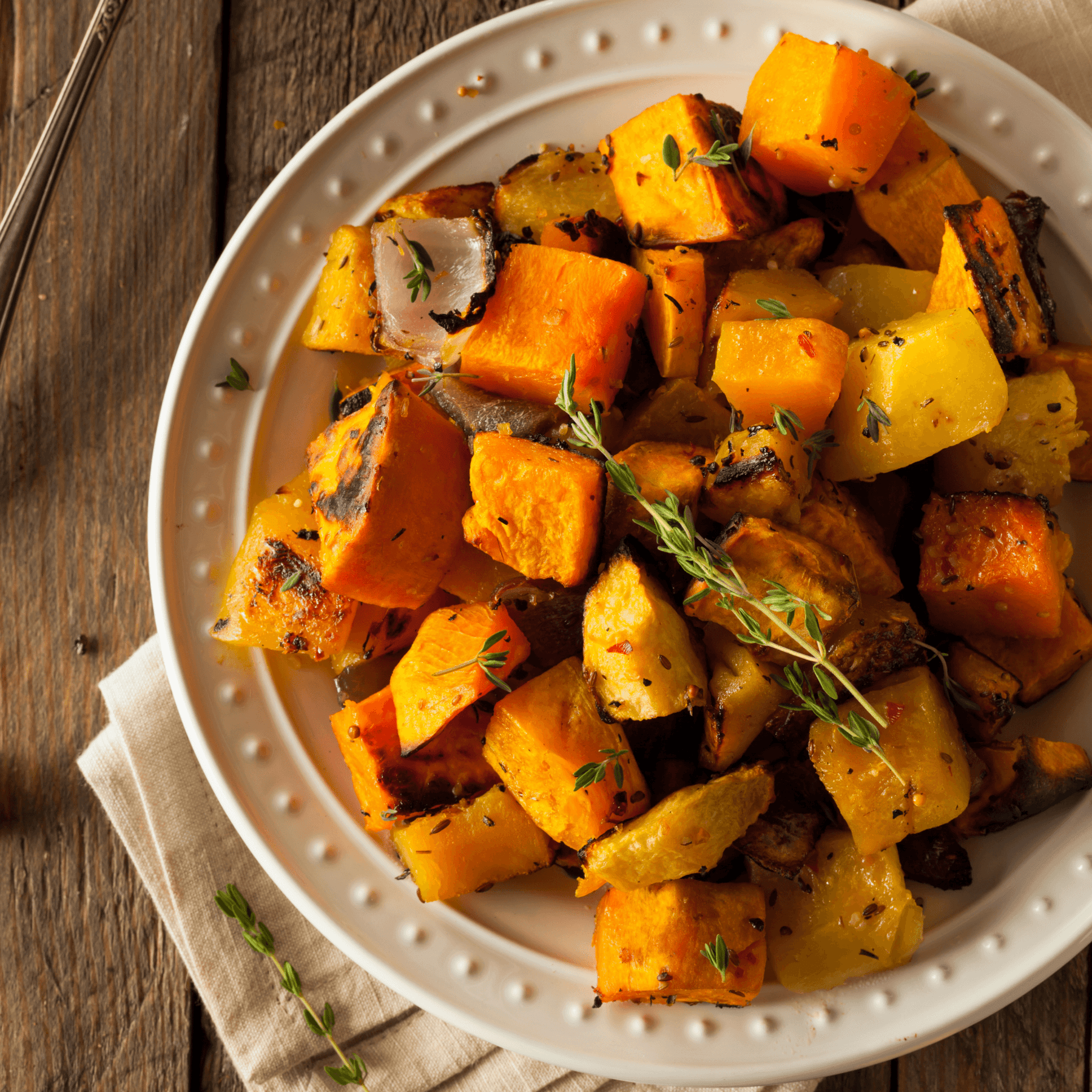 Harvest Roasted Root Vegetables
Who doesn't love the elegance and simplicity of a sheet pan of roasted seasonal vegetables? This dish provides an ideal compliment to any animal-based protein or main course, and is easily transformed into the base for a savory omelette or a take-it-to-work salad. 
Why It's Wild:
The bountiful colors of these vegetables speak to the abundance of beta-carotene you will take in when you partake of this dish. Studies have shown that beta-carotene is best absorbed through foods rather than supplementation, so making these tray-baked veggies a part of your meal plan prep will provide a great foundation for healthful eating. 
Beets provide an ample source of heart-healthy nitric oxide while rosemary contains rosmarinic acid, an excellent anti-inflammatory compound linked to improvements in everything from joint pain to dermatitis. 
You Will Need:
Expeller cold pressed canola oil for greasing pan
6 medium carrots, peeled and halved lengthwise
2 medium sweet potatoes, peeled and cut into chunks
2 yellow and 2 red beets, peeled and cut into chunks
½ cup fresh rosemary leaves
1 tbsp olive oil
½ tsp sea salt
½ tsp cracked pepper
5oz chevre goat cheese
To Make:
-Preheat the oven to 400 degrees F. Using olive oil, lightly grease a roasting pan large enough to hold the vegetables in one layer.
-Place all ingredients (except chevre) in a large mixing bowl; toss with oil until the vegetables are well coated. Transfer vegetables to the prepared pan.
-Bake, uncovered, turning occasionally, 30 to 40 minutes or until vegetables are tender.
-Remove pan from oven and immediately top vegetables with dollops of cheese.
-Let sit for a few minutes to allow the cheese to soften. Serve as a side or over greens as a main dish. 
Serves 6
To The Tru Of You,