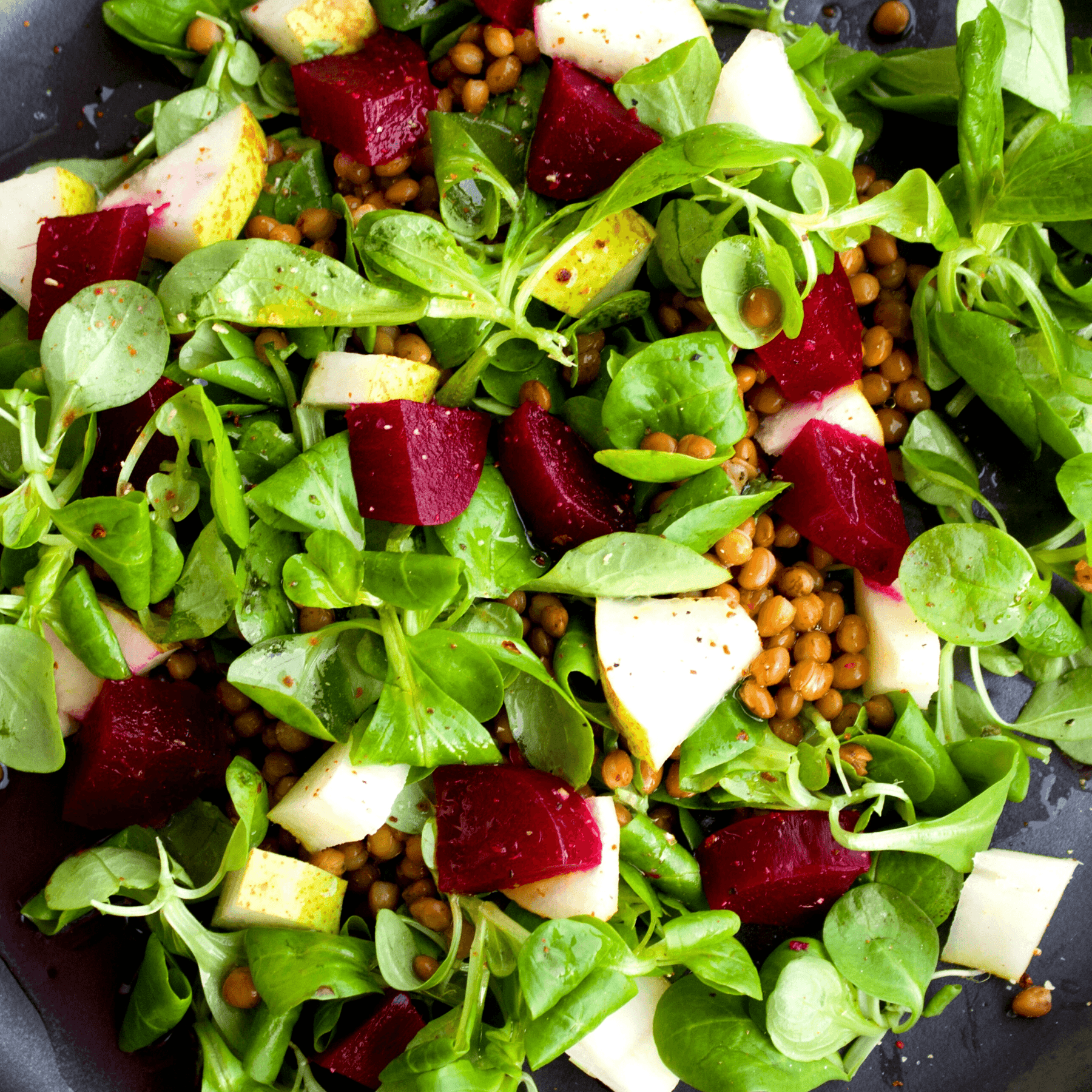 Fresh Beet & Watercress Salad
Marching to the beat of your own drum is part of being a Wildatarian! So how about starting with the beet: a humble root vegetable that can be remixed into dishes both sweet and savory - though this fresh salad, full of tang and crunch is my favorite way to eat them. 
Why It's Wild:
Beets are super-rich in folate (aka Vitamin B9), which promotes healthy cell growth. Folate also plays an important part in supporting the health of blood vessels, which may modulate the risk of heart disease and stroke. Plus, these heart-shaped veggies are naturally high in compounds that convert to nitric oxide in the body - essential for our heart health!
Watercress is delicate in flavor and full of beta-carotene and Vitamin C, ideal for promoting immune system function & eye health. 
You Will Need:
4 beetroots, washed
1 pear or apple, cut into bite-sized pieces
1 tablespoon apple cider vinegar
2 cups watercress, washed and divided
Pinch of sea salt & pepper
Dash of olive or avocado oil
(optional) Pumpkin or sunflower seeds, or seeds of your choice
(optional) A protein of your choice (lentils & white beans are both excellent)
To Make:
-In a medium pot, add water until ¾ full. Place beetroots in water. Bring to a boil. Reduce heat to medium high and cook approximately 40 minutes or until beets can easily be pierced with a fork.
-Remove from heat. Rinse beets under cool running water and remove skin with your hands.
-Dry beets with a paper towel and place on a cutting board. Slice beets and toss with fruit, salt, pepper, oil and vinegar.
-Place watercress on individual serving plates. Top with sliced beets & sprinkle with seeds and beans, as desired.
Serves 2-3
To The Tru Of You,