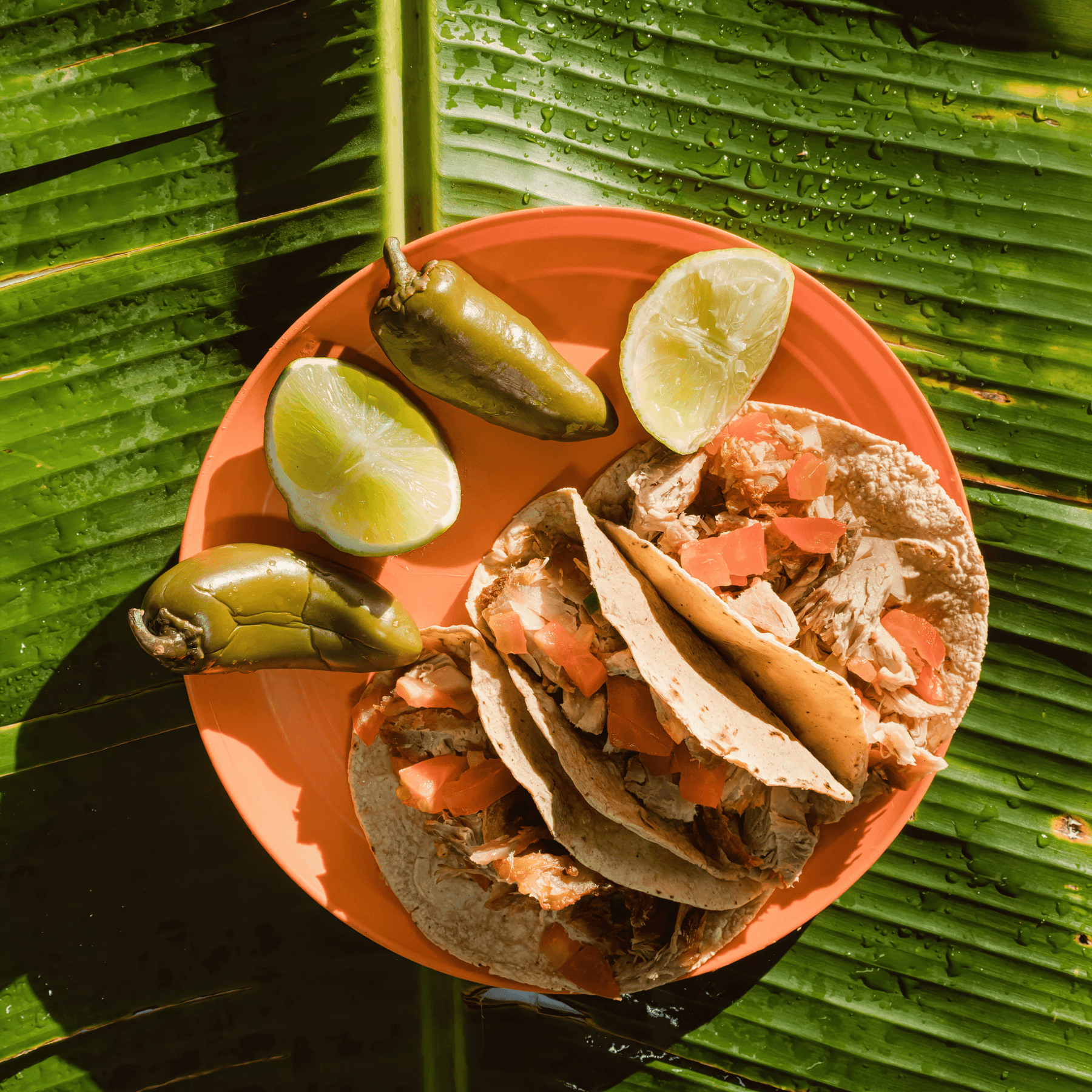 Wild Boar Carnitas
Did you know that pork is linked to a host of gastrointestinal conditions because of the potential pathogens it carries?
In this recipe, wild boar replaces pork for a leaner, cleaner way to score protein and essential amino acids. 
My book, The Wildatarian Diet: Living As Nature Intended, discusses the perils of American meat, and it points you to proteins that are protective rather than pathogenic. And that's just one of several concepts we explore in the book – those that are evolved, sustainable, backed by science and supported by clinical outcomes from our private nutritional practice.
Fast and healthy
This quick and easy meal allows me to make "fast food" in my own home. All you need to do is shred the meat and place the ingredients in the pan. If your wild boar is already cooked, then you can prepare this meal in less than 5 minutes.
These wild boar carnitas also make great convertible dish, meaning that the leftovers can be converted into a new one!
Ingredients
Wild boar:
8 cups filtered water
½ onion, cut into quarters
1 stalk celery, cut into chunks
1 teaspoon sea salt
1 teaspoon dried oregano
1 pound wild boar rump
Seasoning mixture:
1 onion sliced thinly
½ teaspoon salt
1 teaspoon ground cumin
½ teaspoon crumbled dried oregano
Juice from one lime
1 tablespoon olive oil
Instructions
In a stock pot over high heat, bring water, onion, celery, salt, oregano, and wild boar to a boil. Reduce heat to medium-low and simmer uncovered for approximately 35 minutes or until meat is cooked through.
Remove wild boar and shred (keep stock for soup; see convertibles recipe below).
Transfer shredded wild boar to a medium bowl. Add seasoning mixture ingredients, except for olive oil, and toss together.
Add olive oil to a non-stick skillet and toss in wild boar mixture. Stir-fry over high heat for 3 to 5 minutes.
Serve with a wedge of lime and gluten-free whole grain tortillas. Diced tomato and jalape

ñ

os make for a spicy topping!
Serves 6 to 8
Convertibles
Wild Boar Stock Vegetable Soup
4 cups stock
1 bag frozen vegetables
One 14.5-ounce can of tomatoes
Use stock to make a quick and easy soup with organic veggies and canned tomatoes.
Want more recipes like this?
For more recipes like this one, order your copy of The Wildatarian Diet: Living As Nature Intended today. 
We would be thrilled if you would review the book on Amazon. Also, please consider recommending it to your friends and family.
Feast on!
To The Tru Of You,
Teri Cochrane