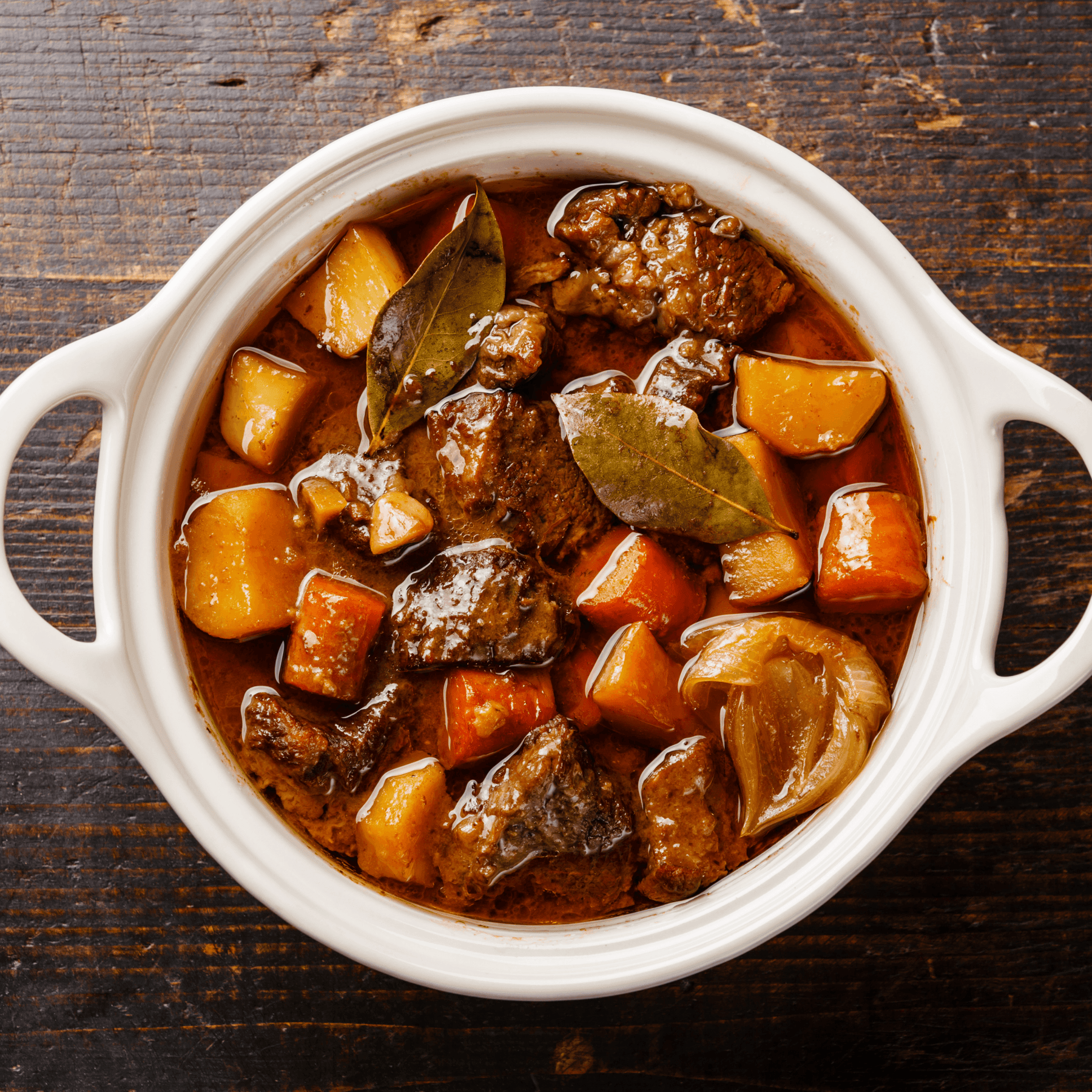 Turkish Lamb Stew
Spring is a time of rebirth and regeneration, which means it's the perfect opportunity to try something new in your kitchen. With the holidays around the corner, you might be looking for a new dish to freshen up your table. Lamb is an easy and versatile meat to cook in place of chicken or turkey, plus it is Wildatarian-approved!
My family loves this Turkish Lamb Mince Stew, which can be doubled or tripled depending on how many you are serving. Enjoy a rejuvenating and relaxing meal with those you love - and reap the benefits of this gut-healing brain food.
D'Artagnan Gourmet Meats (click here) have amazing, fresh lamb that can be shipped directly to your door.
Turkish Lamb Stew
2 lbs. lamb, cubed

½ Onion, julienned into long slices

1 15 oz. Can of Chickpeas

2 cans of Fire-Roasted Diced Tomatoes

1 butternut squash, cubed

1 8 oz. Can of Tomato Sauce

5 large cloves of garlic, minced  

1 cup chopped fresh cilantro

Salt to taste

Fresh Ground Black Pepper to taste

Oregano to taste

Paprika to taste

Cumin to taste

Olive Oil to taste

Two bay leaves
Sauté the onions, butternut squash and garlic in a skillet until softened, then add the lamb and spices and brown. Replace the ingredients in a pot and cook over medium heat. Simmer for 25-35 minutes until lamb is soft and serve with your favorite holiday sides!
To top it off, try my Protein-Rich Raspberry Brownies (better than a chocolate bunny)! These recipes and many more are available in my book, The Wildatarian Diet: Living As Nature Intended. 
To The Tru Of You,
Teri Cochrane