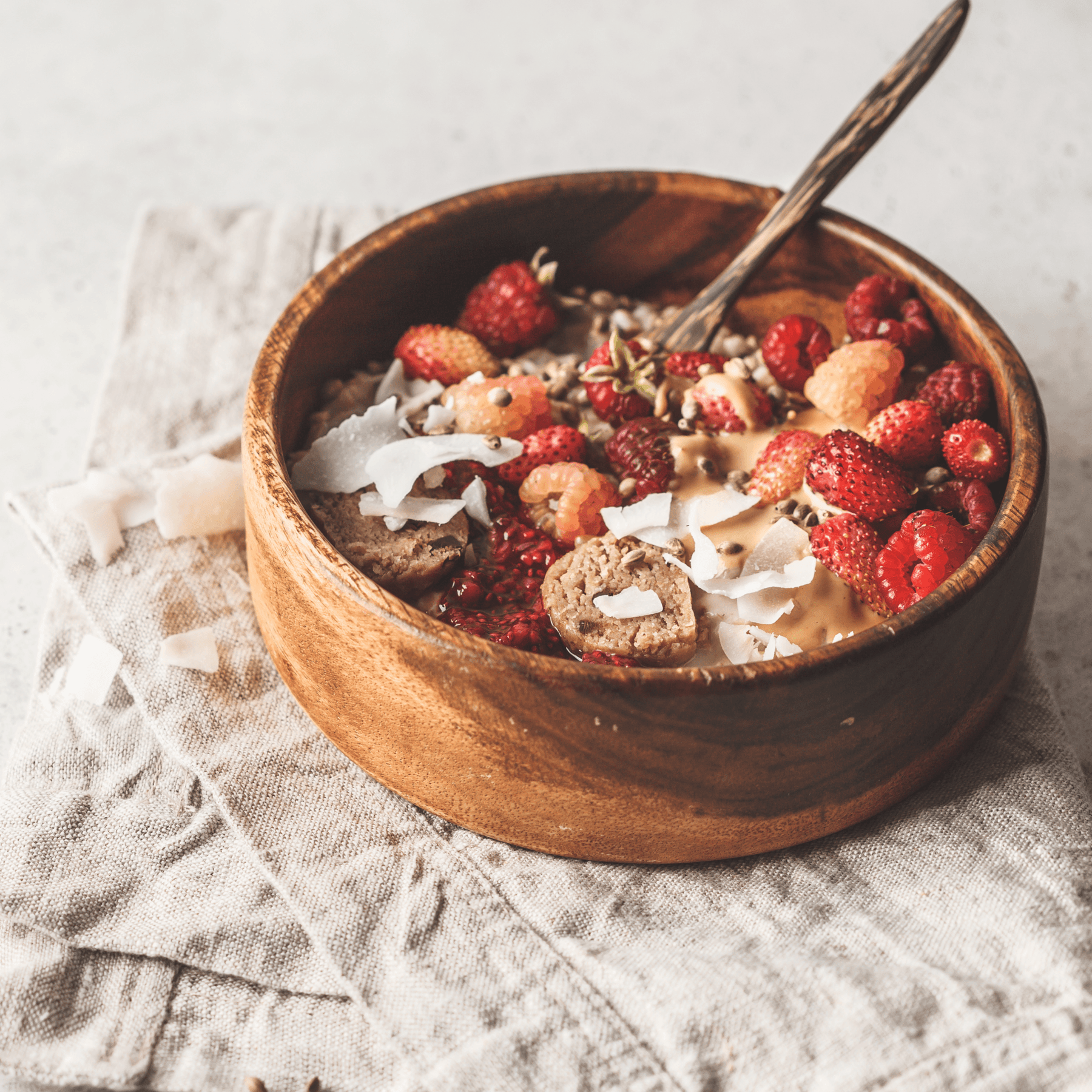 Oatmeal for Happy Hormones
Oats have long been used as a balancing food. Full of magnesium, manganese and phosphorus, oats can help balance the mood and reduce stress naturally, while their fiber content has been shown to help combat heart disease, lower blood sugar and even help with weight loss. 
I like to call oatmeal a "puller" for its ability to "pull" excess hormones and help the body metabolize them. This is particularly helpful in cases of estrogen dominance, where the liver (our main detoxifying organ) can be overburdened by an excess of estrogen. 
Why It's Wild
The zinc, folate and B vitamins in oatmeal help support liver function, while its fiber content helps absorb excess hormones in the digestive tract, and remove them naturally in our bowel movements. 
That's a powerful puller!
Ingredients
1 cup oatmeal (steel cut preferred)
1 cup organic milk or alternative milk of your choice
¼ cup mixed seeds - (sunflower and pumpkin seeds boost progesterone) 
½ cup mixed berries - low sugar options like strawberries, blueberries and raspberries are best
½ tsp ground cardamom
½ tsp ground cinnamon
2 tsp raw honey
Pinch of salt
Optional: top with shredded coconut flakes (if you are not oxalate sensitive)
To Make:
In a small saucepan, heat the milk of your choice with salt, cinnamon and cardamom until milk just begins to boil. 
Add the oats and reduce to low heat, stirring frequently. Once oats have softened, transfer to a bowl and top with honey, seeds and fruit. 
Enjoy for breakfast or refrigerate for an end of day snack!
Serves 1-2
To The Tru Of You,