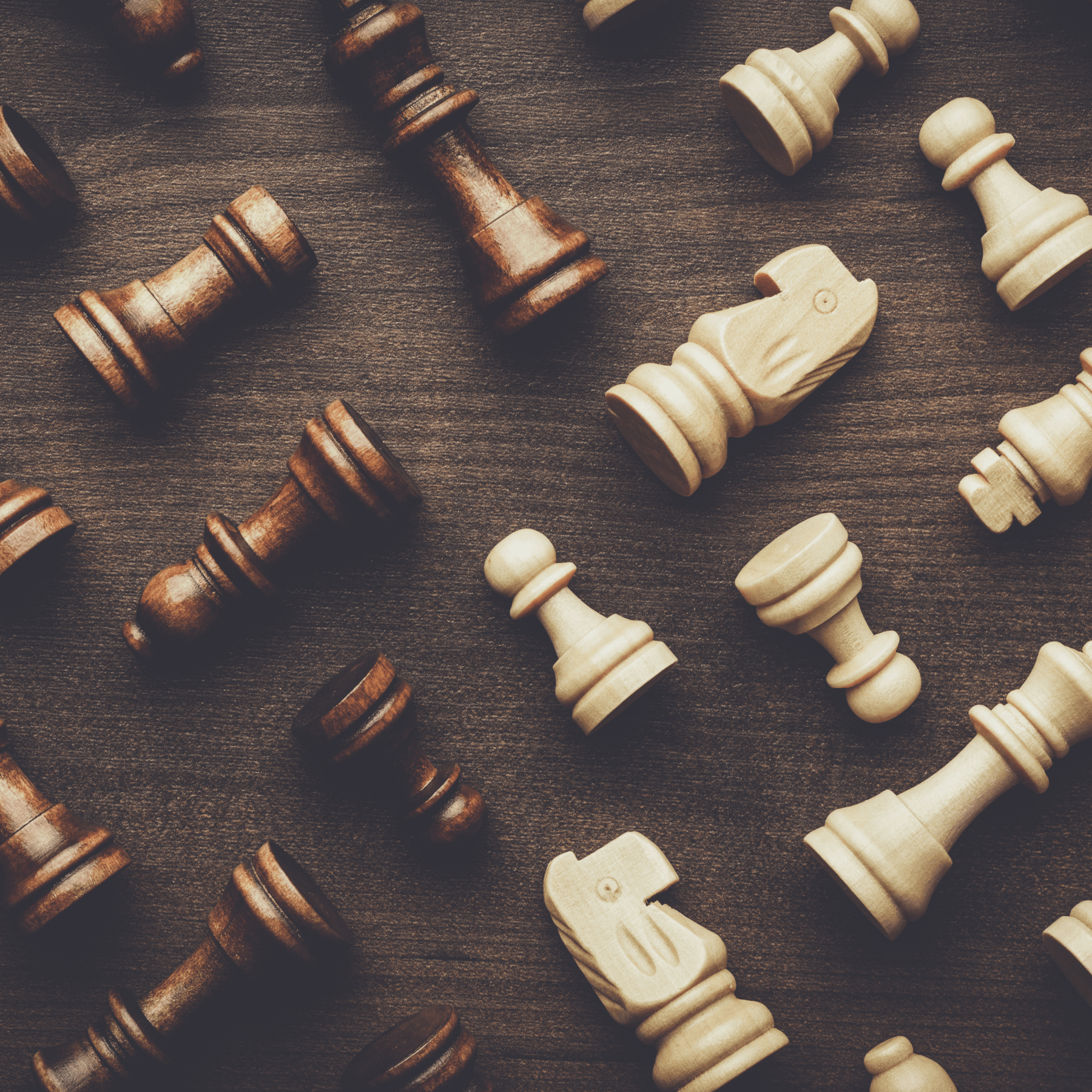 Immune Defense - How To Start Today
In this novel season, healthy immune function is more important than ever. As we incorporate vital health protocols like masking, attentive hygiene and social distancing into our daily routines, it's equally important that we stop to consider the body beneath the protocols.
To promote resilience in the face of everyday health challenges, we must lay a foundation for sustainable, whole-body health. Here are my pillars for proactive immune defense.
Invest in Daily Immune Support:
The best offense is a good defense.
Our immune systems don't just need a boost when we get sick, they require everyday support to maintain the optimal function necessary to guard us against pathogenic threats. A daily immune support supplement is a simple and effective way to ensure happy immune function—but there's a catch…
Lots of immune support supplements contain ingredients that can negatively impact how our genes are expressed. Common additives like adaptogenic fungi and soy lecithin have been shown to contribute to inflammation and poor microbial health, encourage the growth of pathogens like candida, and can even spark immune irritation.
Frustrated with the limitations of generic formulas, I went to the drawing board and created Immune Mover in partnership with Biotics Research.
Immune Mover is a unique formula that combines 11 botanicals to fortify the body's immune and digestive systems, while working synergistically with your epigenetic tendencies to optimize their expression. Its intelligent blend of pure botanicals and powerful antioxidants rebalance the body through two mechanisms – facilitating a balanced biome in the digestive tract and fortifying immune system response, targeting pathogenic imbalance and immunity at the root.
The result: overall immune support and resilience in the face of daily physical, emotional and environmental stressors.
Immune Mover can help balance and support:
· Immune System Response
· Adrenal Function
· Digestion and Absorption
· Chronic Fatigue
· Gut Integrity
· Bacterial, Fungal & Parasitic Imbalances
· Hormonal Balance
· Recurrent Candida
· Recurrent Strep Throat
· Hypoglycemia
· Skin & Hair Health
Be On the Lookout for Cross-Reactivity
Ragweed season is here. This pesky weed blooms from August through September and can cause multivariate symptoms from itchy eyes and runny nose to severe asthma flares, sinus and respiratory symptoms.

As we navigate this novel season, it's important to note that pollen reactions can look a lot like a respiratory infection! Between sinus pressure, facial pain, difficulty breathing and lethargy, pollen-related symptoms can feel flu-like. If you are pollen sensitive or tend to suffer from respiratory, sinus or facial discomfort as summer turns into fall, ragweed could very well be the culprit.

Here's how to minimize your exposure and mediate symptoms caused by ragweed pollen:

-Eat clean for your specific needs! At our practice, we pay close attention to which foods tend to be cross-reactive with ragweed. These include banana, zucchini, cucumber, honey, melon, echinacea and chamomile (which is actually a cousin of ragweed!). Avoid cross-reactive foods until the weather cools and pollen concentrations drop. Additionally, be sure to check the air quality index for information on daily pollen concentrations!

-Take Immune Mover™ to ensure happy immune function. Chock full of antioxidants and anti-inflammatory properties, my personally formulated Immune Mover is designed for daily immune fortification and can help manage pollen symptoms by soothing the body's histamine response.

-Avoid flowering plants of the aster family. Don't bring goldenrod–though gorgeous and enchantingly yellow–into your house. It's ragweed! In our practice, we have even seen clients react to aster lilies. Stick to flowers outside of the aster family, like tulips and roses, to ensure that you're not bringing irritants into your home.
Snack Smart
As I like to say, the pantry is your medicine cabinet.
This August, make the most of your local farmer's market and stock up on immune-friendly goodies like fresh basil (rich in antimicrobial properties), heirloom tomatoes (contains antiviral properties), and fresh squash – excellent for the gut biome, where most of our immune function begins. These foods are easy to add to snacks – I love basil on all types of cheese and even blended into frozen treats! – or to toss over meals for crunch, flavor and vitamin-rich immune support.
To The Tru of You,
Teri Cochrane