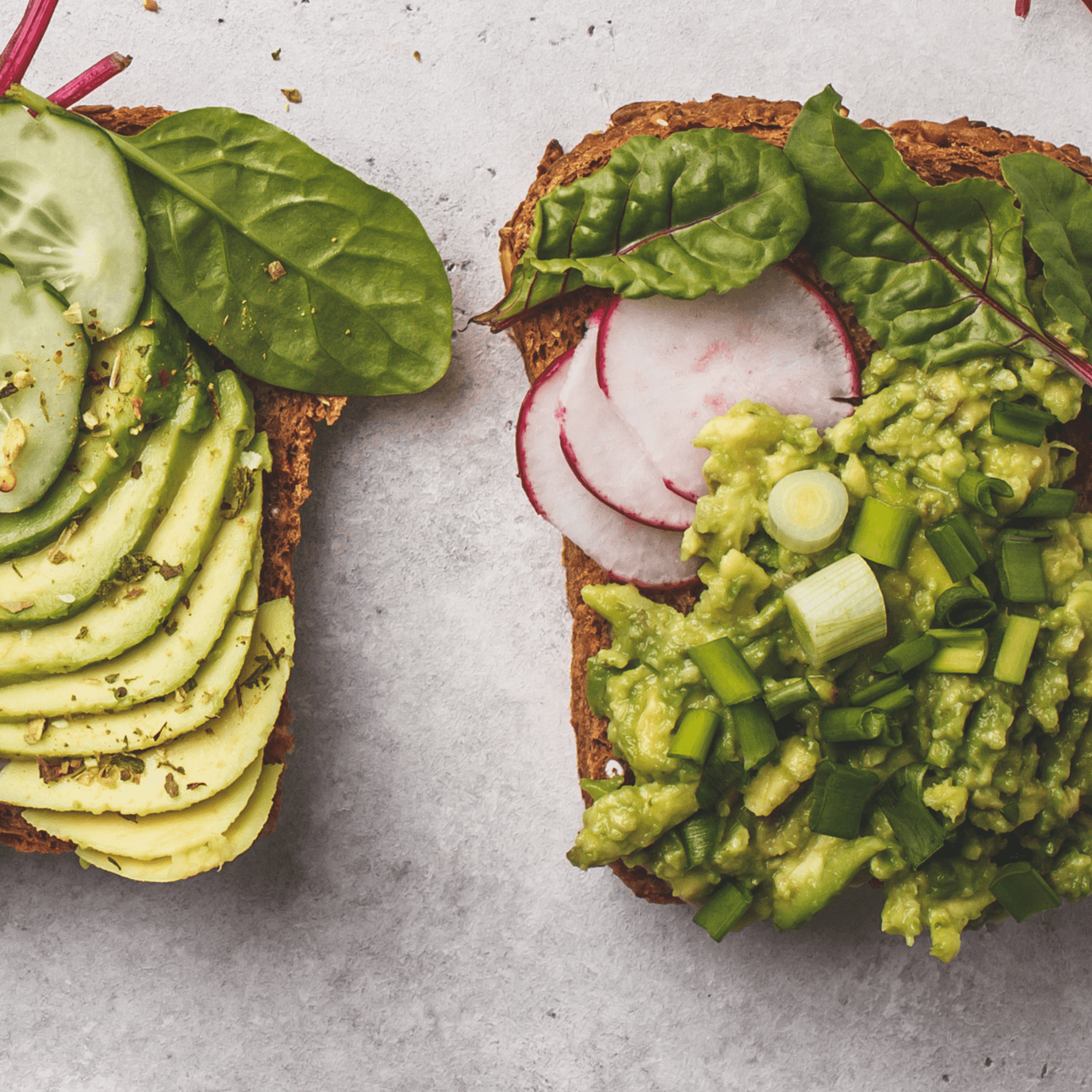 Green Gardens Open-Faced Sandwiches
What should you be feeding your kids after school?
The after-school snack is often a vital part of our kids' daily diets and can shape the way they think about food. 
As many of you can attest, when our kids get home from their school day, they're hungry! Like, really hungry...
Instead of reaching for junk food or a quick-fix sugar or carb that will boost (and then crash) their blood sugar, offer your student a combination of complex carbs, vegetables and healthy fats that will help them maintain energy (and healthy brain function!) as they transition to homework or other after-school activities. 
Why It's Wild:
These sandwiches combine immune-boosting radish, mineralizing cucumber, blood-sugar balancing avocado and Wildatrian spices that aid in healthy digestion. Long-chain fatty acids in the avocado will help make this meal last until evening, while radish and hot pepper will help the digestive system gear up to metabolize its largest helping of the day: dinner.
Ingredients:
-Gluten-free bread, like Canyon Bakehouse Heritage Style
-1 radish*, sliced
-¼ English cucumber, sliced
-1 avocado, sliced
-Your choice of green onion*, spring onion* or microgreens
-ground pepper
-garlic* salt
-red pepper flakes
-1 tsp extra virgin olive oil

**Omit onions and swap garlic salt for sea salt if your child is sulfur sensitive. Radishes can also be swapped for carrots. 
To make:
Toast bread until lightly crisped. Spread avocado on each slice.
Layer with radish and cucumber, onions and microgreens. 
Top with garlic salt, pepper and hot pepper flakes. Drizzle with olive oil.
Ta-da! You've got it in the bag.
To The Tru Of You,
Teri Cochrane