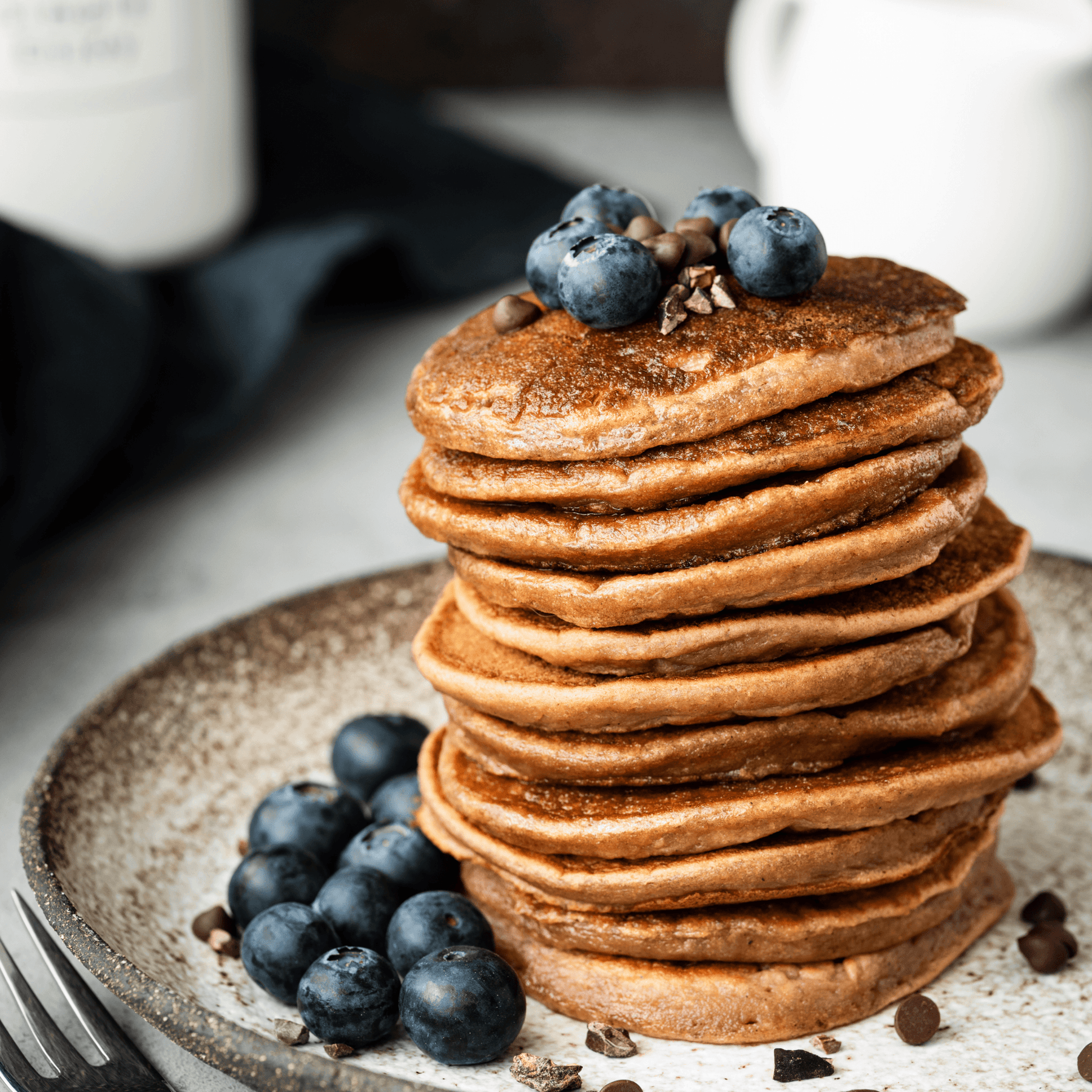 Gluten-Free Cinnamon Oat Pancakes
Start your weekend off right with my favorite easy-to-make GF breakfast - fun for the whole family!
Standard pancakes are fraught with butter and refined ingredients that disrupt digestion and promote inflammation. This tasty gluten-free pancake recipe is high in fiber, low in sugar and fat free - a perfect combination for those who struggle to digest fats and wheat.
The combination of cinnamon and honey offers a synergistic effect – when consumed together, they spark immunity, improve digestion, help to reduce cholesterol, and improve heart health. Honey is a personal favorite of mine because of its antimicrobial properties.
Ingredients:
-1 cup oat flour
-1 tbsp aluminum-free baking powder
-3/4 teaspoon sea salt
-1 tsp cinnamon
-1 cup coconut, oat or other nut milk
-4 oz unsweetened plain or naturally flavored applesauce
-1 tsp vanilla extract
-1 large egg, beaten
-Honey, monk fruit sugar or fresh seasonal fruit for serving
To make:
Heat electric griddle to 375 degrees F., or place a large skillet on medium heat. In a medium bowl, stir together flour, baking powder, salt and cinnamon.
In a small bowl, mix milk, applesauce, vanilla and egg together, and add to dries. Beat until well combined.
Dip ¼ cup measure into batter and pour onto hot griddle or skillet. Cook on one side until bubbles form around the edges.
Turn and cook until fluffy and cooked through. Top with honey and fresh fruit.
Serves 2-3