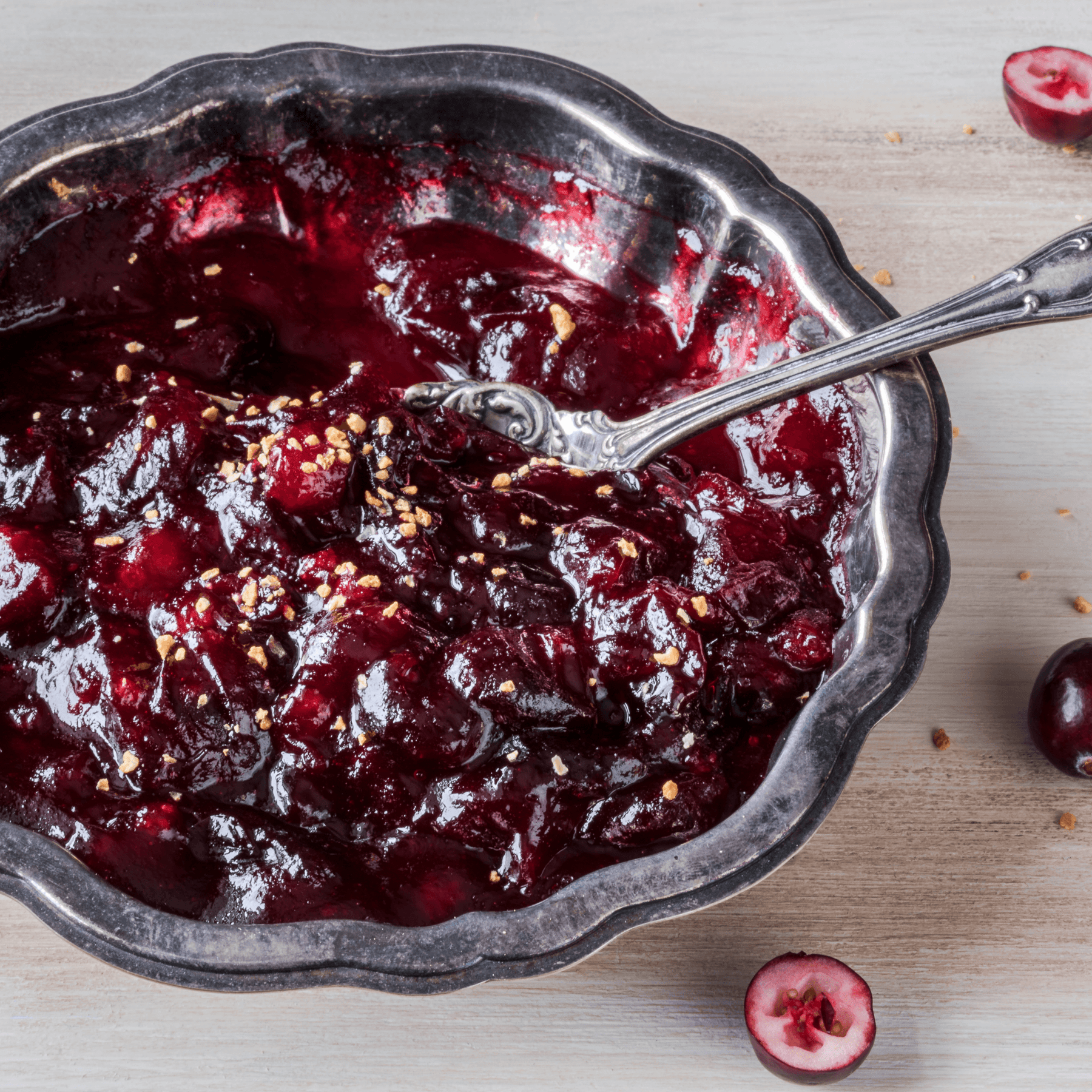 Apple, Pear & Cranberry Sauce
It's apple and pear season. So why wait for Thanksgiving to make my apple, pear, cranberry sauce?
A super versatile, this Wildatarian sauce can be eaten alone, drizzled on yogurt or pancakes, tossed in a smoothie, or even spread on your favorite meat for a sweet & tart flavor. 
Food for thought… Enjoy!
Apple, Pear, Cranberry Sauce
4 medium apples, any variety, cored, seeded, and quartered
3 medium pears, any variety, cored, seeded, and quartered
1 cinnamon stick
1/2 cup water, divided
¼ teaspoon salt
1/2 cup fresh cranberries (fresh or thawed frozen if not in season)
1/2 cup pure organic cane sugar
In a large stockpot, over medium-low heat, place the apples, pears, cinnamon stick, and 1/4 cup water; cover pot. Stir and mash the fruit frequently, replacing cover each time, until apples and pears are tender throughout. While apples and pears are cooking, cook cranberries and remaining 1/4 cup water in a medium saucepan over medium-high heat.
Cook until cranberries pop and are tender. Remove cinnamon stick and stir in salt. Add cooked cranberries to the apple mixture and stir together. Let cool. Use an immersion blender or a food processor to purée the fruits. Place in an airtight container and refrigerate.
Makes 8 to 10 servings
To The Tru Of You,
Teri Cochrane