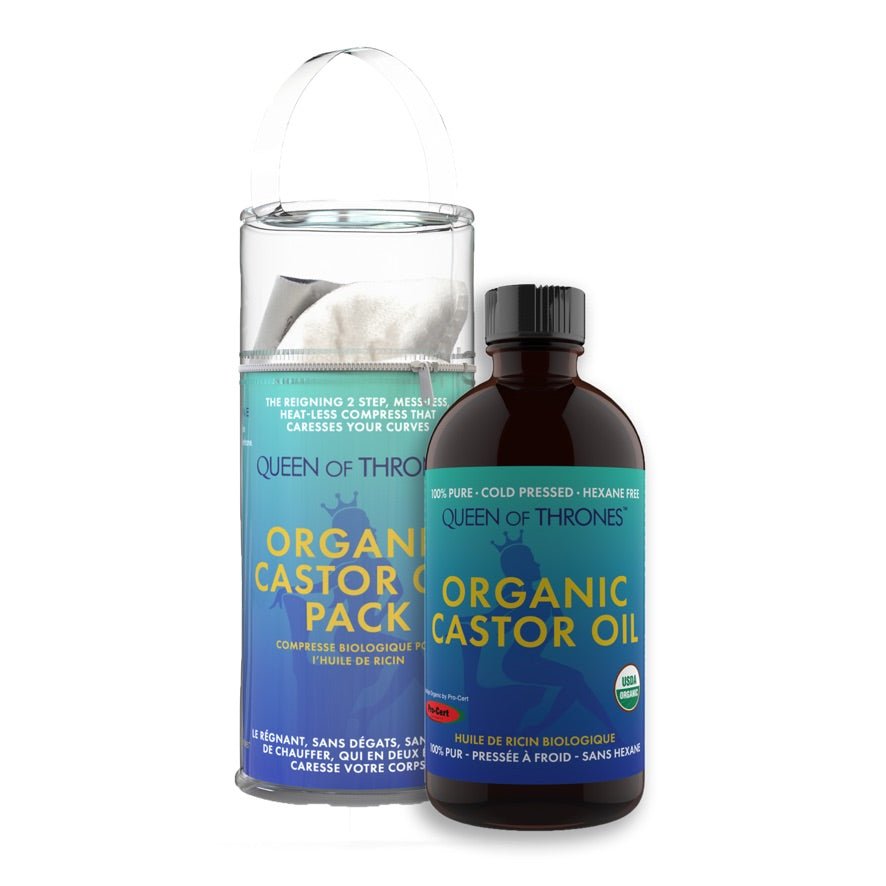 Teri Recommends
Queen Of Thrones Castor Oil Packs
Castor oil has been used for hundreds of years as a natural cure-all for everything from dry skin to constipation. As a solution for painful menstrual cramps and effective liver detoxification, Queen of Thrones castor oil packs are my go-to recommendation. Dr. Marisol is a friend of mine, and her high quality, organic castor oil is the best on the market. 
From Queen Of Thrones:
Would you love to have regular poops and deep, restful sleep so you can wake up like new every day? This modernized ancient gut healing ritual enhances the absorption of your food, supplements, and any other health practices you are already doing, helping them work better and faster.